Soon you will be able to upgrade your CNC machine to Automatic Tool Change without the high cost of an ATC spindle.
The patent pending RapidChange magazine is designed to work with your CNC machine utilizing your existing VFD spindle to make automatic tool changes, saving you valuable time and hassle while rapidly changing your work flow and profit margins.
Do you plan your machining strategies with less tools because it's too much of a hassle?
You'll be able to cut chamfers on your parts instead of skipping it because you dread changing tools!
 Those days are over with Rapid Change!
The RapidChange magazine can be configured to contain a spring loaded tool setter as shown.
Change tools and set the tool length automatically in less than 30 seconds.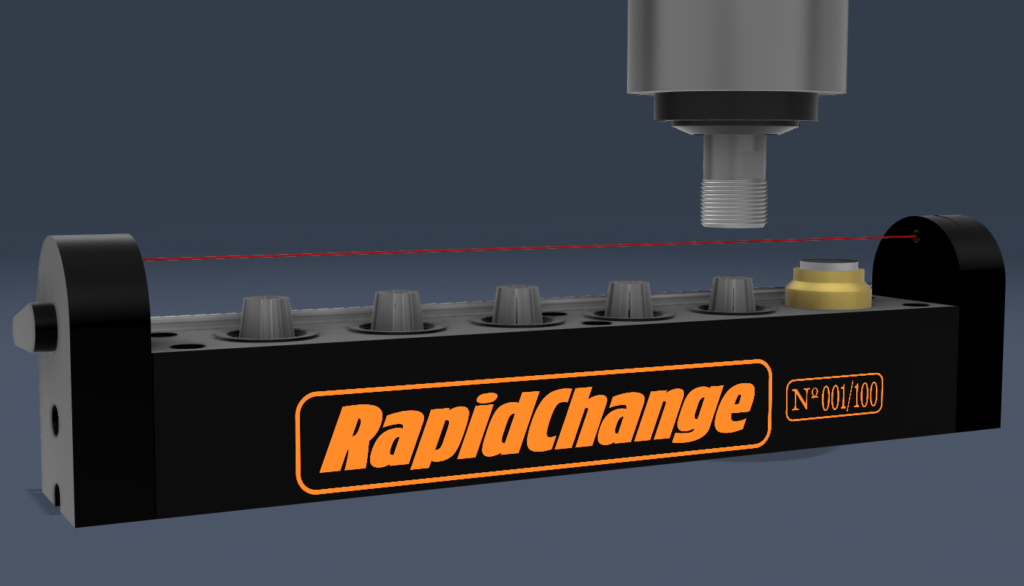 RapidChange will come standard with infrared tool recognition. Should it fail to drop the tool the M6 call will pause the program allowing you to remove the tool and proceed safely saving you from a devastating crash. However, this situation is rare.
The RapidChange compact design easily fits on your existing machine bed, using only two inputs on the controller and one output with the optional dust cover.
Integration with your machine is quick and easy.